FIA Road Safety Grant Programme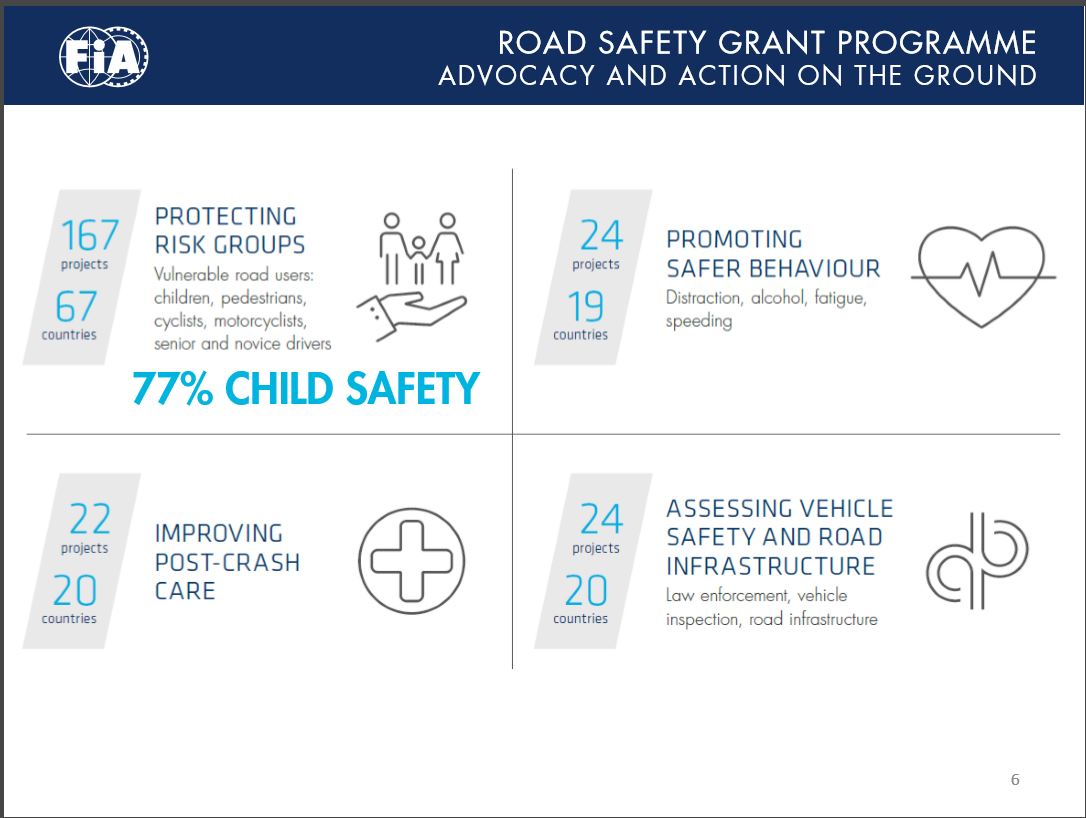 At the Global Meeting, Maria Segui from the FIA presented their Road Safety Grant Programme, a multi-million Euro program to fund road safety outreach projects over the next four years. 
The program focuses on three areas:
Global Action – currently focusing on managing speed in line with UNGRSW
Transformation – scalable road-safety initiatives structured around three main components:
advocacy campaigns, capacity building initiatives, and educational activities. Next round of applications opens 1 June 2017.
Capacity Building – targeted interventions under one of the road safety priority topics. 
FIA have a particular interest in project proposals where multiple organizations work together and Maria encouraged Alliance members to approach and form partnerships with FIA Club members in order to apply for the fund. Projects submitted must address road safety issues falling within one of the five pillars of the UN Decade of Action for Road Safety.
Read more HERE. For any further inquiries please contact Priscilla Le Lièvre, FIA Mobility Grants Coordinator at plelievre@fia.com. 
---