#CommitToAct: Accountability in Argentina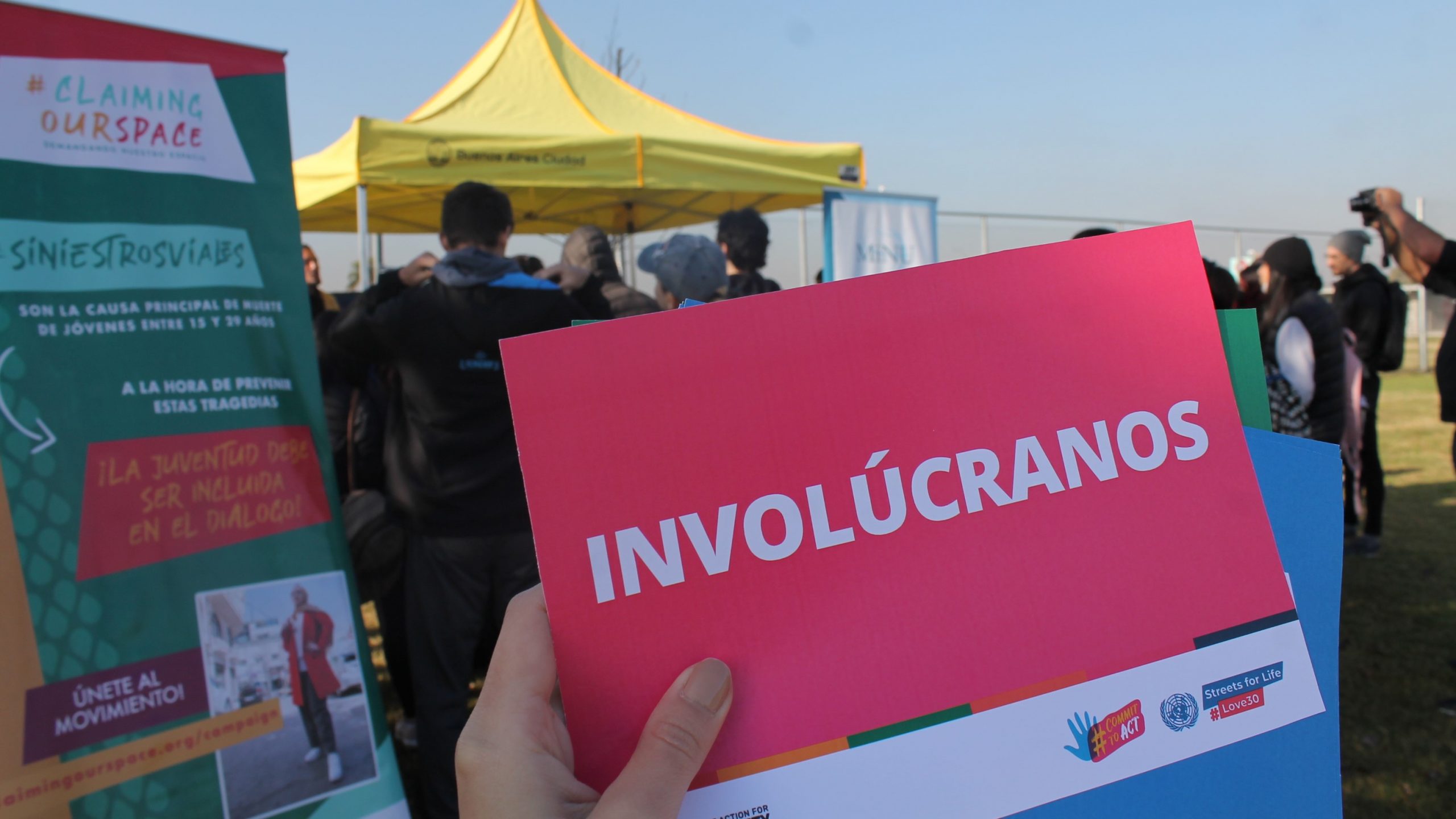 In Argentina, Alliance members NGO MiNU Asociación Civil and ACTIVVAS used the #CommitToAct Streets for Life campaign to fuel advocacy for faster implementation of 30 km/h speed limits on urban streets and 50 km/h on avenues. The NGO's aim was to hold their leaders accountable for an existing commitment for 30 km/h limits, which is currently being implemented in certain areas, specifically in the west of the city, downtown and on all roads with bike lanes, and push for scale up.
Through their campaign MiNU and ACTIVVAS, targeted the city authorities to advocate for all urban streets. They organized a two day activity in the park which was attended by the Secretaries of Sustainable Mobility and Transportation of Buenos Aires, to whom they presented the Budapest NGO Declaration and requested accelerated implementation of the previous commitment. The Secretary of Transportation of the City of Buenos Aires gave a video testimonial that backed up the commitment, which MiNU used on its social networks.
Advocacy was backed up by a social media campaign, held in collaboration with the Ministry of Education and featuring the opinions of young people calling for faster implementation of this commitment.
MiNU also wrote an open letter to other like-minded NGOs in Argentina outside of the Alliance, sharing with them the Budapest NGO Declaration and the Latin America Call to Action and requesting their endorsement. MiNU presented this letter to the Advisory Committee of NGOs of the Argentinean National Agency and to a number of NGOs and other groups. This letter has so far been signed by 33 organizations outside of the Alliance. This will enable them to work together more effectively for a common objective.
---