Collaboration for Accountability in Europe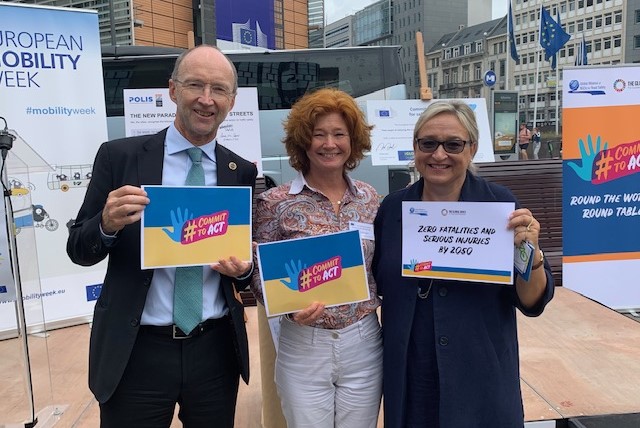 In September 2019, the Europe Commission, on behalf of Member States, presented a commitment to the Alliance to reduce road deaths and serious injuries by 50% by 2030. The target is supported by the action plans endorsed in October 2020 and are managed by Transport Community.
On 27 January, the Alliance members in Europe joined a Q&A with Matej Zakonjšek and Liljana Çela, of Transport Community.
The call focused around the action plans for road safety for EU Member States and the Western Balkans and how NGOs could work with Transport Community and the technical committees to maintain accountability for the road safety targets.
Proposed joint actions:
A campaign, aligned to the UN Global Road Safety Week theme of 30km/h limits, to gain commitments from cities to make 30km/h the default limit in urban areas where people and vehicles mix. The campaign would target a certain number of cities, for example 30, in a specific timeframe.
Building engagement with NGOs through the technical committees for road safety.
You can watch the session below.
---