Chile: Consumer demand leading the way for safer vehicles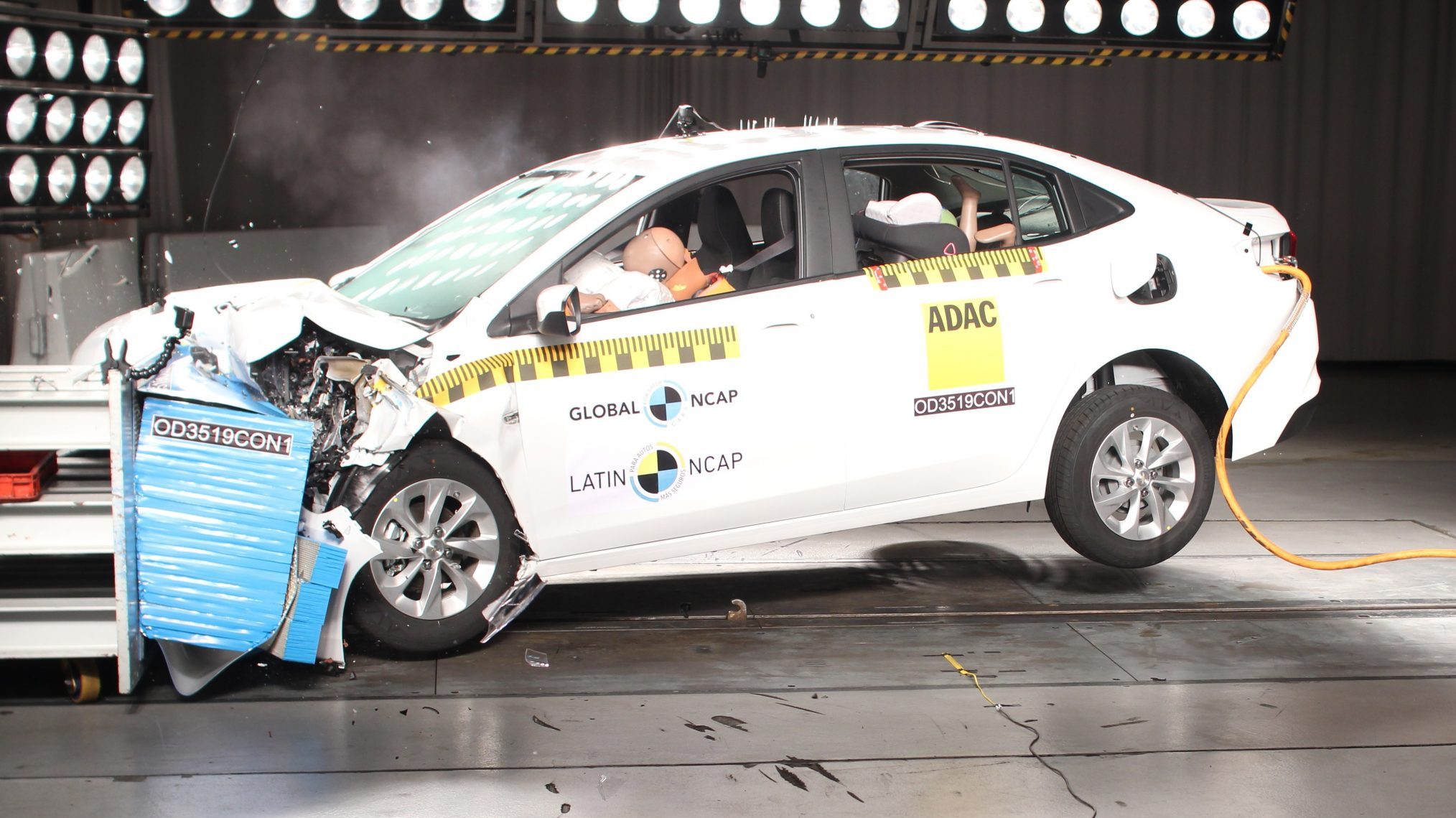 New regulations in Chile are driving consumer demand to lead the way for safer vehicles.
The new regulations, which were announced in July 2022 and now awaiting final legal review before they can be implemented, mandate vehicle manufacturers to display NCAP star ratings for new vehicle models sold in Chile on the safety label if the model has been purchased in Chile and rated by NCAP. Ratings are from zero stars, for the least safe vehicles, to five stars for the safest, based on the effects of crashes on vehicle occupants and vulnerable road users outside the vehicle, as well as the assessment of active safety technologies. The regulations state that the safety label must also indicate the presence or absence of a list of optional safety elements.
The Latin American Context
This legislation is significant both in Chile and across Latin America. Typically, explains Alejandro Furas, Secretary-General of Latin NCAP, improvements in vehicle standards are driven by two primary forces: government regulation and consumer preferences. "In Latin America, generally the push from government is weak, but the consumer push is effective," he says. The region has historically had a poor record on regulation of vehicle safety. While all countries in Europe and US, Canada, Australia, Japan, South Korea, Malaysia, China and India, among others, are contracting partners to the UN 1958 and/or 1998 agreement on harmonization of vehicle regulations, there are none in Latin America. By comparison, in Africa, five countries are contracting parties to at least one of these UN Agreements.
In mandating the new regulations in the face of industry opposition, the Chilean government has shown considerable political will toward the issue. Significantly, the regulations were approved by both the previous and current governments—from opposite ends of the political spectrum—at Presidential and Ministerial level.
The Value of Consumer Labelling
In 2021, Chilean Alliance member NGO Fundación Emilia conducted a survey that asked "Did you know the safety elements of the car when you bought it?" 97% of respondents answered no.
Consumer labelling is an effective way of driving the market towards safer vehicles paving the way to vehicle standard improvements. The approach has already proven effective in Chile in other sectors. The country implemented the first national regulation to mandate front-of-package warning labels, including sugar, sodium, and saturated fat ratings, which had a dramatic effect on people's behavior. "When you compare how bad a biscuit is for you, next to a zero-rated car, the risk to life is negligible," says Alejandro, "so showing the NCAP rating should have a considerable impact."
Latin NCAP has been crash testing vehicles in Latin America since 2010 using its star rating system. Alejandro explains several ways that NCAP star ratings drive up vehicle safety standards. "When a vehicle gets a poor NCAP rating, consumers may openly call for people not to buy that model via social media. Traditional media then reacts to that social media effect, amplifying the message," he says. He continues, "Usually manufacturers don't like to be exposed next to a poor result. Some of them won't voluntarily make safety improvements; but when they presented with a zero- or one-star safety rating, many will react immediately." Thirdly, he points to the significance of companies and their fleet managers, who are accountable for the safety of their employees and also the people and places where their vehicles operate. Low safety fleet vehicles leave them exposed to financial, public relations, and employment risks.
The consumer effect can also be seen in improvements to vehicle safety standards in neighboring Brazil. Planned vehicle regulation stalled but the vehicle market is changing voluntarily faster than via regulation as consumers are choosing and demanding cars with better safety features. In many cases, they choose optional safety features like Autonomous Emergency Braking (AEB) which is integrated with the Adaptive Cruise Control (ACC), because of the comfort they offer rather than the safety; however, says Alejandro, "Whatever the reason, we don't care, as more and more cars on the streets have AEB. We want people to say "I want to have this in my next car because I experienced it working in real life" about those safety features."
What can NGOs do to promote vehicle safety?
There is a strong impetus for NGOs in Latin America and other countries to advocate for vehicle safety. "In Latin America, policy makers [address speeding and other risks] by increasing fines, putting the emphasis back on road user behavior," Alejandro says. "Employing vehicle safety features such as Intelligent Speed Assistance (ISA) can help with the speeding problem, while AEB technologies, can slash the number of crashes due to human error, which you can't with enforcement alone." Vehicle safety as an integral part of the Safe System approach that is central to the Global Plan for the Decade of Action 2021–2030 (Global Plan). The Global Plan includes a number of recommendations that governments should implement so that the vehicles we drive protect us from our errors and the errors of other road users.
NGO advocacy needs a two-pronged approach, pushing for stronger political will for vehicle regulation on the one hand, and consumer awareness on the other.
"Governments need to keep big investors happy; but votes are coming from the people," says Alejandro. "If vehicle safety features became mandatory, consumers would not have to pay for them as extra optional safety features."
Given the Latin American context, the consumer approach—which is also easier for NGOs to address—has huge potential to increase vehicle safety standards voluntarily. Using NCAP-star ratings, NGOs can help educate consumers and raise their expectation to demand safer cars and use social media to keep manufacturers accountable to their customers. Ratings for across Latin America can be found on the Latin NCAP app and website and the ratings are backed up by crash test videos showing vehicles under test. The organization published regular updates via social media of new crash test results. Read more HERE.
Ultimately, Alejandro says, "People are clearly so much more valuable than the vehicle itself. In Latin America, we still have the opposite scenario and we need to help change that."
Carolina Figueroa of Fundación Emilia, backs up the need for a more people-centered approach, "The right to safe mobility also includes access to information on the safety features provided by a means of transport. Safety cannot be understood as an accessory when purchasing a car, it must be a mandatory basis of care for all road users … access to information is a key right that opens the stage to other essential rights, such as the right to safe mobility."
---