Alliance welcomes new members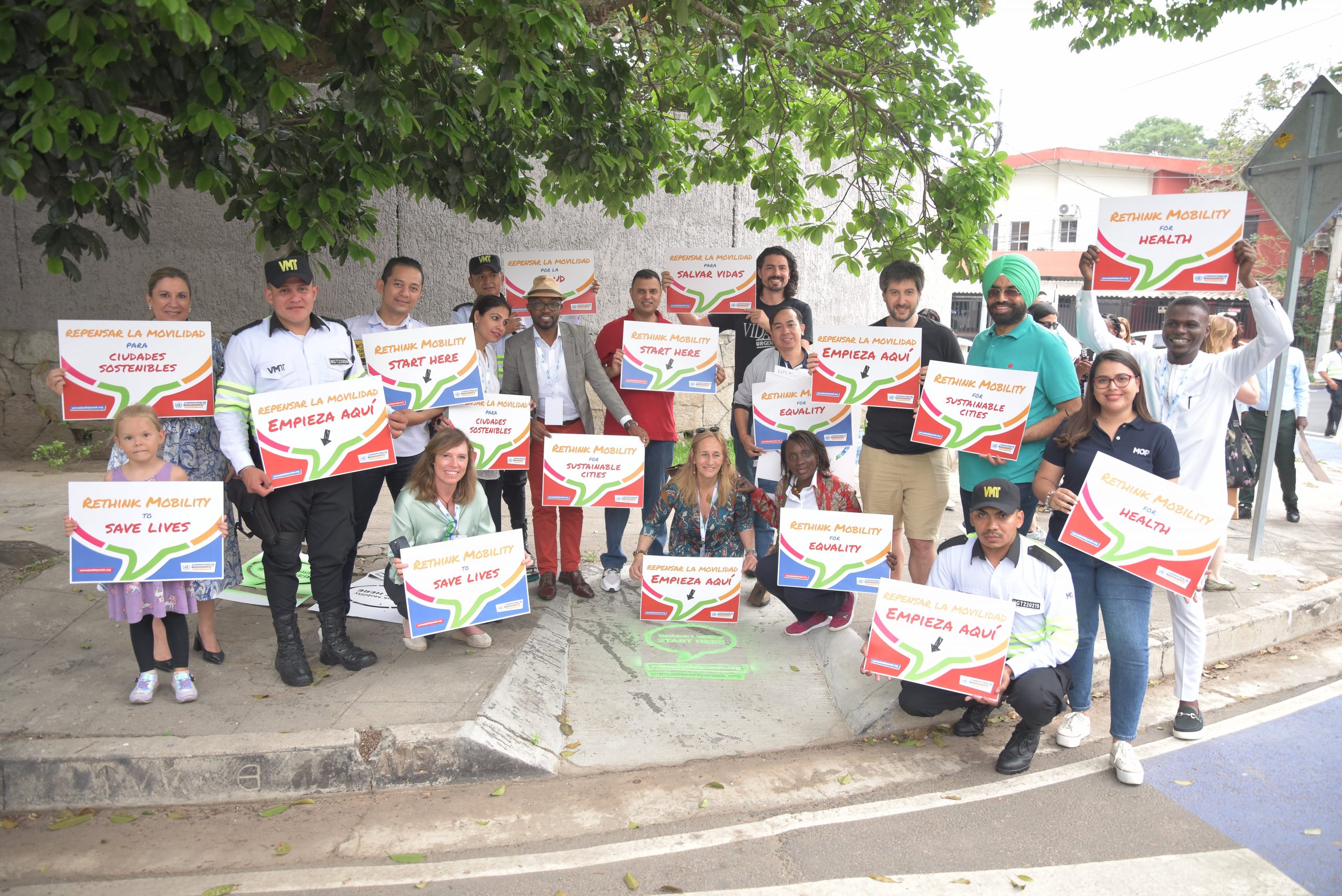 The Alliance is excited to welcome five new members who joined recently.
Full members
Movidana is a collective of citizens dedicated to advancing and advocating for Road Safety in Ecuador. Their initial initiative involved establishing the Citizen Observatory for Mobility and Road Safety, which was officially registered with the Council for Citizen Participation and Social Control in 2019. The primary objective of this observatory is to gather and generate data while overseeing public processes related to road safety in Ecuador. As a continuation of their efforts, the group went on to create the Citizen Foundation for Mobility and Road Safety aimed at enhancing transportation in urban areas.
Founded in June 2011, Fundación Educación Vial operates in Panama with the mission of promoting road safety through educational initiatives. They focus on reducing traffic accidents and their associated consequences, which greatly affect people's lives in the country. The organization is committed to providing road instruction and citizen education to foster safe, inclusive, and sustainable mobility. They are affiliated with the Red Pro Cultura Vial and receive support from the Mayor's Office of Panama in their efforts to advance road safety education throughout the country.
The Tanzania Roads Association (TARA) is a non-governmental organization established in 1991 and registered in Tanzania. Its primary objective is to promote the development of a robust road transport network in the country. TARA's membership is open to various entities, including public and private road-oriented firms, transport operators, government institutions, academic institutions, road safety bodies, and individuals with an interest in roads and road transport. The organization envisions a national and international road network that is well-maintained, offering safe, comfortable, and reliable transportation. TARA's mission involves collaborating with the government and other stakeholders to plan and implement effective road transport systems.
Associate members
The Long Distance Drivers and Conductors Association (LoDDCA) is a collective founded in 2019, representing drivers and conductors in Kenya. Its primary goal is to strengthen the transport sector and empower its members. LoDDCA offers various services such as training programs, advocacy, and support to address the needs of its members. Additionally, the association actively conducts road safety awareness campaigns to encourage responsible driving practices. With a membership base of 515 conductors and other transport sector employees, LoDDCA aims to promote workers' rights, improve welfare, and advocate for effective representation within the industry while also emphasizing the importance of drivers' licenses and discouraging alcohol and drug use.
Naisargik Trust was established in 1997 by a group of young social entrepreneurs led by Mr. Prakash Chauhan, with the aim of addressing the development needs of North Gujarat. The trust has extensive experience in mobilizing communities, particularly women and disadvantaged groups, at the village level. It started by focusing on the effective implementation of government programs and schemes with active community participation. Currently, the organization is working with 6347 rural communities and 70 urban communities to address their development requirements. Naisargik Trust is involved in various major programs, including those related to Self-Help Groups (SHGs), health, Natural Resource Management (NRM), road safety, and environmental initiatives. Through these programs, the organization strives to bring positive changes and sustainable development to the communities it serves.
---