Alliance Reaches 200 Members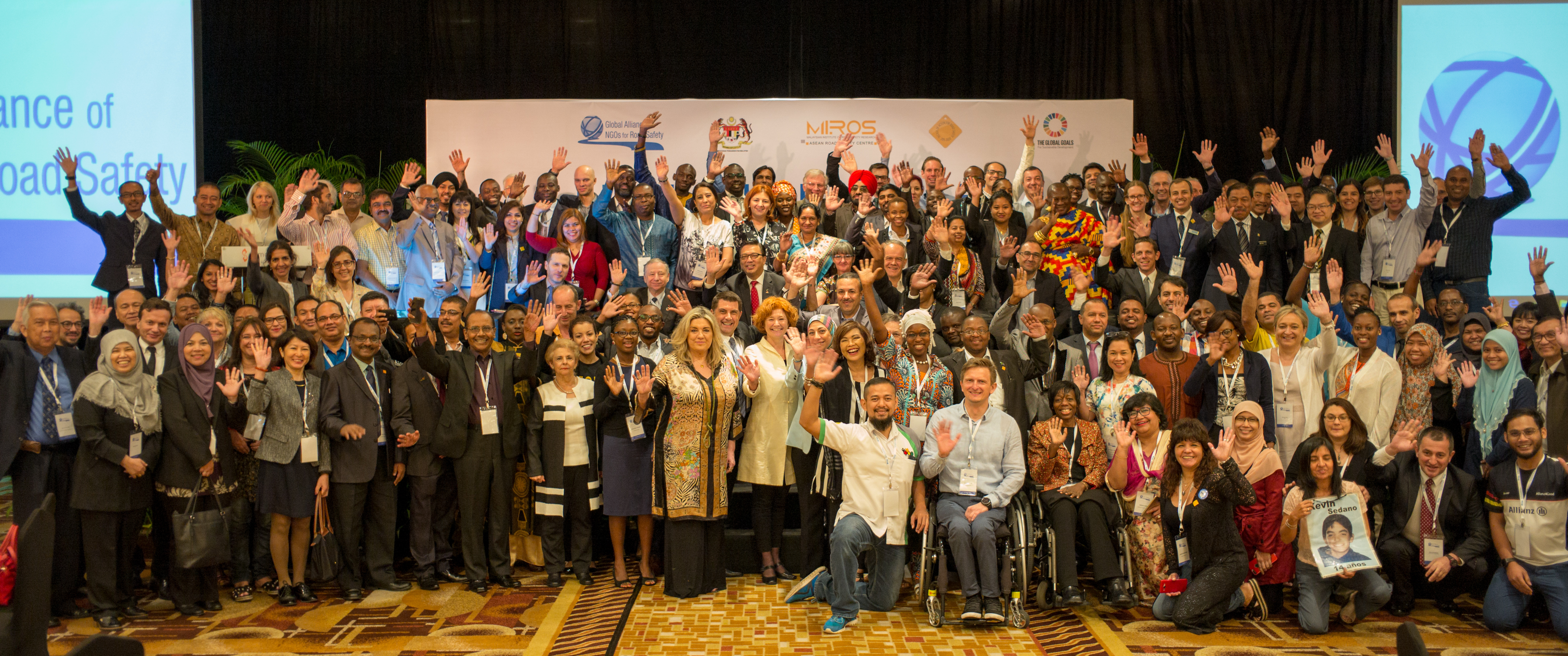 This month, five years since it was first founded, the Global Alliance of NGOs for Road Safety welcomes its 200th member: MiNU Asociación Civil. Read more about MiNU and our other new members HERE.
Statistics about Alliance members:
200 members
86 countries
6 continents (every continent except Antarctica)
141 members in low- and middle-income countries (based on World Bank classifications) 
47 members are the only member in their country
India has the most members (17)
Alliance members by region:
17 in East Asia and Pacific
57 in Europe and Central Asia
31 in Latin America and Caribbean
13 in the Middle East and North Africa
12 in North America
22 in South Asia
48 in Sub-Saharan Africa
Areas of work
190 members work in education
179 members work in advocacy
60 members work in infrastructure
103 members work in scientific research
108 members work in victim support
20 members work in all five areas
The benefits of the Alliance according to members:
In 2015, we conducted a member survey. Here are some of the benefits that they listed of being a part of the Alliance.
Increased visibility and credibility
Opportunities to network and share experiences and best practices with other NGOs
Opportunities to participate in major international meetings and get new ideas
Opportunities to obtain technical and financial support for our activities
Learning new approaches that can be adapted to our national context
Building a sense of common purpose to reduce accidents/fatalities
Networking within regions where there is a common cultural context and similar problems
Financial assistance
Helps us to engage with politicians at home
Communicating with global actors
International travel
Greater awareness built working with other lusophone countries – historical connections and alarming rates of road accidents in Africa and Brazil
Great support from the Alliance which facilitates linking with other members
Facilitation of small NGOs in global events
Gained a brand name through association with the Alliance and now recognized as road safety champions
Increases the value of the organization in the public's eyes as a road safety expert
Great to meet other victims and people who do the same work as our organization
Sense of being supported by an organization that is helping us to reach our goal
About the Alliance:
In May 2009 in Brussels, Belgium, the World Health Organization (WHO) brought together for the first time 70 NGOs working on road safety in 40 countries. The mission was to discuss how NGOs can help advance the road safety agenda, and the outcome was the Brussels Declaration, which is the compilation of 33 recommendations to governments that formed the framework for the Decade of Action 2011–2020.
This first meeting showcased civil society's importance in reaching the Decade of Action goals. In 2010, WHO asked nine United Nations Road Safety Collaboration (UNRSC) members to explore the possibility of an alliance of road safety NGOs. The group conducted a survey among road safety NGOs: 89% indicated that a lead NGO-coordinating body would be useful. WHO subsequently created a steering committee to move forward with the idea. The founding assembly took place in 2012, and the new alliance was named the Global Alliance of NGOs for Road Safety. Soon thereafter, the organization's bylaws and Strategic Plan for 2014–2018 were established.
The Alliance is governed by a five-person board of directors and recruited its first staff in late 2014. The Alliance is registered as a tax-exempt organization with a seat in Zurich, Switzerland, under Swiss Civil Code article 60. The Alliance's highest authority is the General Assembly, where each NGO Alliance member has one vote. The General Assembly is held every two years.
Our Mission
The Alliance mobilizes and empowers NGOs from around the world. Together we act to make roads safer for all and advocate for road victims' rights.
To fulfill our mission, the Alliance provides concise information about the activities of NGOs to non-NGO actors, including governments, foundations, intergovernmental agencies, the media, and other stakeholders with an interest in road safety. The Alliance also coordinates and mobilizes activities aligned with the Decade of Action 2011–2020 and the Sustainable Development Goals. This involves the Global Meeting of Nongovernmental Organizations Advocating for Road Safety and Road Victims, which takes place every two years; regular communications and outreach; and mobilization of ongoing responses to the Global Plan for Road Safety.
Photo courtesy of Richard Ahlstrom.
---