Alliance members participate in consultation with UN Special Envoy on Road Safety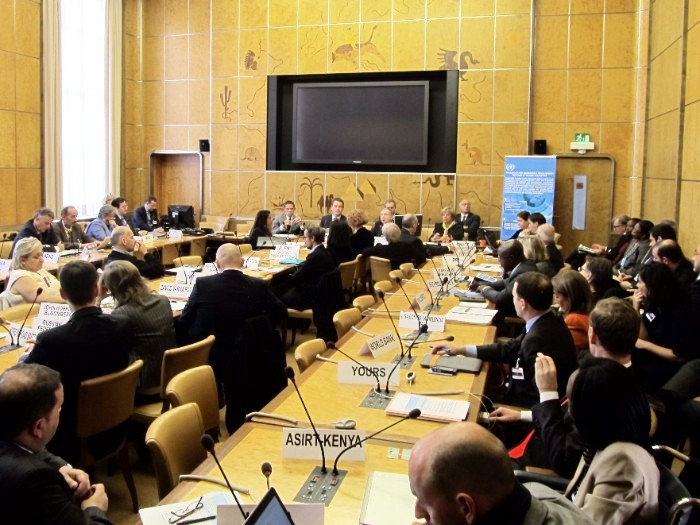 On 1 October 2015, Alliance members represented the NGO sector at an important consultation with the UN Special Envoy on Road Safety, Jean Todt. Mr. Todt was recently appointed to the position by UN Secretary General Ban Ki-moon. The consultation was held at UN Headquarters in Geneva and jointly hosted by the United Nations Economic Commission for Europe (UNECE) and the Global Alliance of NGOs for Road Safety. More than 40 road safety NGOs participated. The aim of the consultation was to clarify the role of the UN Special Envoy in advocating for road safety globally, with a specific focus on how the Special Envoy will involve civil society in developing his agenda.
During the consultation, the UN Special Envoy presented his plan of action  for his term, and affirmed his commitment to carrying out his role and responsibilities to promote the global road safety agenda. He also emphasized that a distinction will be maintained between his position as President of FIA and UN Special Envoy, and that any conflict of interest would be managed according to UN standards. The Special Envoy welcomed the prospect of working constructively with civil society organizations to improve road safety advocacy and global initiatives.
The consultation also raised the topic of establishing a UN Fund For Road Safety, and discussed opportunities for even greater collaboration between all road safety stakeholders including UNECE, WHO, World Bank, and other multilateral development agencies. Specific questions and concerns were addressed to the Special Envoy, including those gathered from Alliance members not in attendance. Questions that were not answered during the consultation due to time constraints were submitted directly to the Special Envoy and UNECE for address. The Alliance will circulate responses to members as soon as the Alliance receives them.
Reflecting on the consultation, a representative from one participating NGO stated, "I am very satisfied about the meeting organization and results; after having heard the answers of Mr. Todt I think he is actually committed and able to manage any potential conflict of interest that may rise during his mandate."
A representative from another participating NGO said, "Even thought it was an opportunity for dialogue, it's still not quite clear how the Special Envoy will work out the conflict of interest, and how he expects to communicate with civil society."
The Alliance will continue the dialogue with UNECE and the Special Envoy and do its best to faithfully represent the questions, concerns, and point-of-views of Alliance member NGOs.
Read the full draft outcome document HERE . Read the summary of questions prepared for the consultation by Alliance members HERE . Finally, read more about the position of  UN Special Envoy on Road Safety HERE .
---