Alliance Member P(A)T Receives Medal of Merit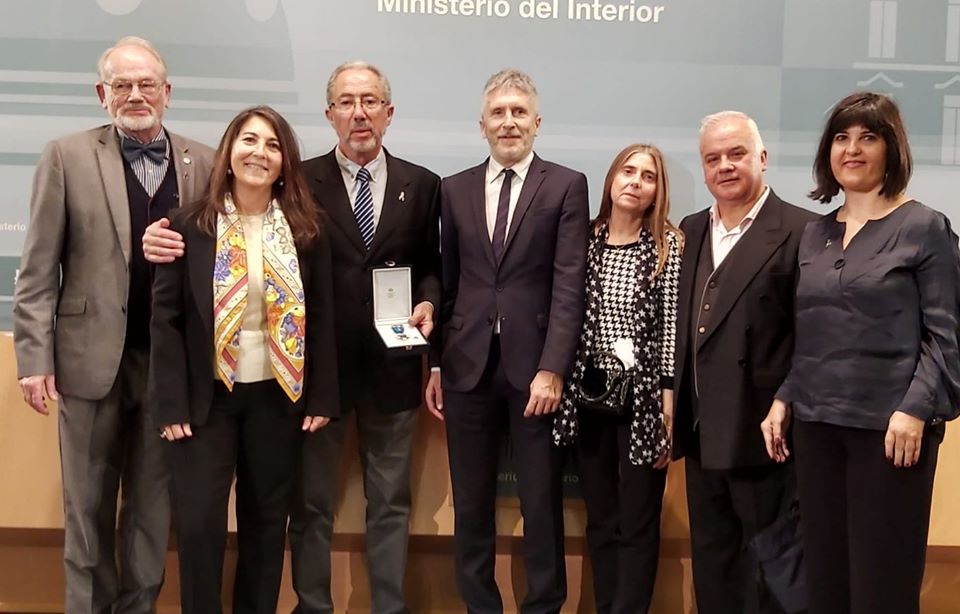 On Friday 10 December, 2019, Alliance member, P(A)T – Prevention of Traffic Accidents – in Spain, received the Medal of Merit for Road Safety from the Minister of Interior. 
P(A)T is an esteemed NGO in Spain, known for its work in post-crash care, prevention, research, and giving visibility to victims of traffic crashes by campaigning for legislative change and raising awareness in the media.
The medal recognizes the exemplary work of P(A)T in favor of road safety in Spain, as well as its firm commitment to the values of road safety 50 years after the its foundation in 1968.
During the ceremony, Pere Navarro, Director of the General Directorate of Traffic, highlighted the P(A)T was the first entity in Spain dedicated to road safety and mentioned the organization's division, AP(A)T – Affected by Traffic Accidents – to assist victims and families and mitigate their suffering. P(A)T was also the first organization in Spain to commemorate the World Day of Remembrance for Road Traffic Victims (WDoR)
The event was attended by Yolanda Domenech, Director of P(A)T, who said, "This medal is a recognition of 50 years of commitment to road safety. There have been many people who have collaborated with P (A) T altruistically during this half century to avoid road crashes and have certainly contributed with their dedication to improve the situation. Personally I am very grateful to all of them and honoured for the medal that gives P(A)T's team encouragement to continue working towards zero goal."
---