Alliance Advocates and iRAP Featured on Memphis TV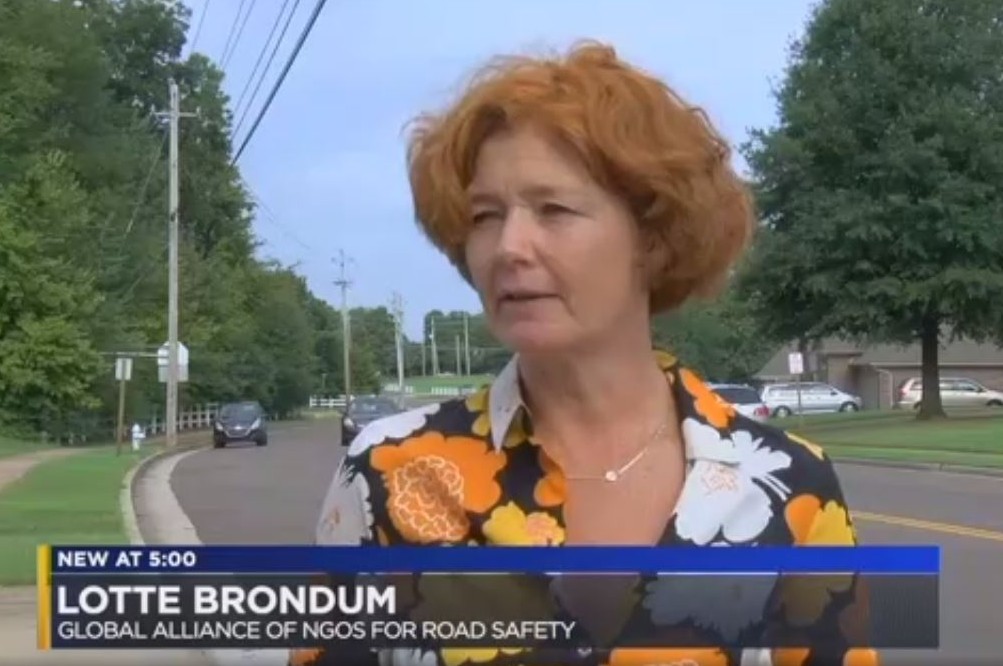 On Wednesday 23 August, the Alliance Advocates and iRAP were featured on WMC Action News 5 in Memphis as they tested the new iRAP Star Ratings for Schools app.
The feature showed the 14 Alliance Advocates out and about in a school area in Memphis testing out the new app, which allows users to determine the safety of the walking environment in school zones. It features interviews with Lotte Brondum, Executive Director, Global Alliance of NGOs for Road Safety; Julio Urzua, Latin America Director, iRAP; and Shane O'Connor, Communications Advisor, FedEx.
The Alliance Advocates completed their two weeks of training on Thursday 24 August and will take back all they have learned to implement in their home countries.
We are delighted to be among the first to use the new application and are excited about the implications it has for school safety around the world. See the news feature HERE. 
The trial was also featured on the Global Initiative for Child Health and Mobility blog. Read HERE.
For more information about the Alliance Advocates, click HERE.
To read about iRAP's new app, click HERE.
---