Alliance Advocate Trains Tanzanian Decision Makers in Data Collection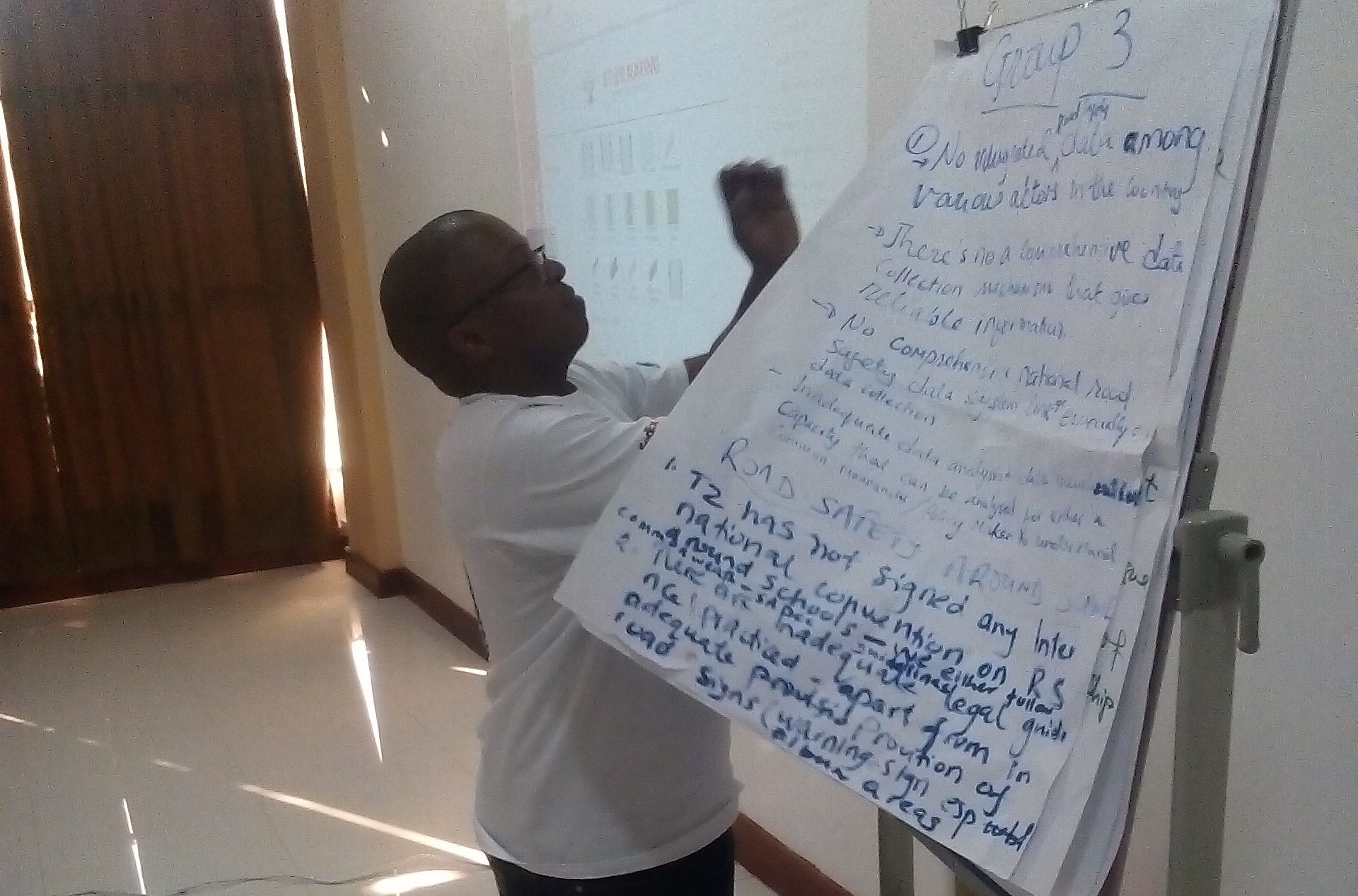 Alpherio Nchimbi, Helmet Vaccine Initiative Tanzania Foundation, is one of the 2018 cohort of Alliance Advocates who completed a safe school demonstration project in Nairobi, Kenya, in March. Recently, Alpherio used his experiences from the Advocate program to train members of the Tanzanian government on improving road safety data in Tanzania, data collection, and the iRAP Star Rating for Schools tool.
Alpherio's session was part of a training workshop for the Tanzanian General Assembly special committee responsible for road safety and also featured sessions from WHO representatives Dr. Nhan Tran (who features in our webinar series on the voluntary targets) and Ms. Evelyn Murphy. The purpose of the workshop was to equip Tanzanian policy makers with road safety knowledge that would prepare them for parliamentary debates on an amendment to the Road Traffic Act, which is in its final stages. The amendments have been spearheaded by the co-ordinating committee, in which Alpherio is a member.
Advocating with decision makers for evidence-based approaches is a key tenet of the Alliance Advocate training. We are proud to see how Alpherio has taken this opportunity to share his knowledge with members of parliament and promote the value of data in establishing effective road safety programs. 
---