"From 100 to Zero" – sign the petition to the European Commission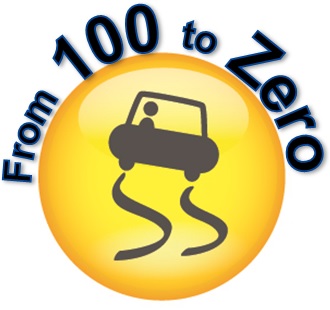 Alliance member Italian Association of Road Safety Professionals (AIPSS) has launched a campaign both in Italy and at the European level, called "From 100 to Zero." The campaign is collecting digital signatures for a petition asking European leaders to make it compulsory for vehicle manufacturers to declare and publicize the time and distance it takes for a vehicle to go from 100 kilometers per hour to zero. Vehicle manufacturers tend to report acceleration time from zero to 100 km/h, but rarely do they report deceleration time under the same conditions.
Highlighting "100 to zero" data in car advertising (as already done for CO2 emissions) will lead to an increased awareness of the risks associated with speed and consequently counteract dangerous driving behaviors.
The full text of the petition addressed to the European Commissioner for Transport is available in English HERE. The link also includes instructions for signing the petition electronically.
While European members of the Alliance can simply join the campaign by signing it and disseminating it, non-EU members can easily replicate the initiative in their countries by simply copying the text and changing the address of the Ministry. AIPSS is offering assistance to any non-EU members who would like to replicate the campaign in their country or region.  Visit AIPSS's profile page on the Alliance website for contact information.
---