#CommittoAct Day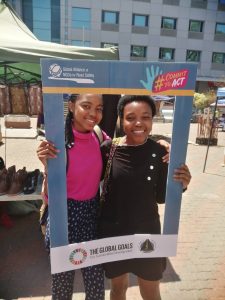 Show your leaders that their citizens want action on road safety: Organize a #CommitToAct day.
It doesn't have to be complicated or expensive: just gather people at a significant location and send us photos of you all posing with the #CommitToAct banners.
Some tips for holding your #CommitToAct day:
Choose a significant location such as your national government building. Make sure that you get permission if it is needed.
You could tie in your #CommitToAct day with another event, hold activities, or it could be just a group of people and banners.
Invite people – it could be the whole community or just a few volunteers.
You could invite decision makers to come and pledge their commitment.
Use the event to get signatures for the People's Declaration. Find a printable copy and instructions HERE.
Take photos and videos with the #CommitToAct signboards HERE.
Find other resources that you can use HERE.
Share your event: Post your photos and videos on social media with the hashtag #CommitToAct and tag @roadsafetyngos.
Please send your photos to admin@roadsafetyngos.org so that we can include them in our gallery.
Tell us about your event using the form below and calculate roughly how many people attended. This helps us to show how many people are shouting for road safety around the world and makes our collective voice stronger.