#SpeakUp campaign tip #2
#SpeakUp campaign tip #2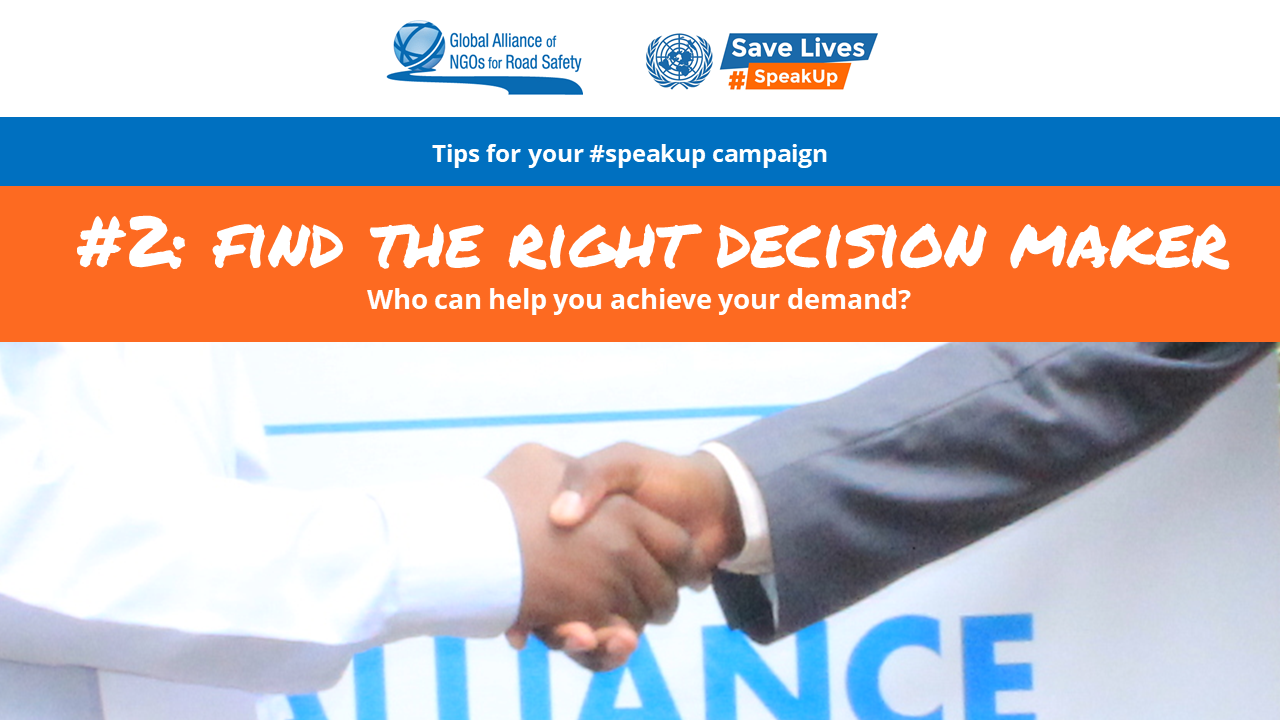 Find the right influencer: it is important to know where road safety sits in your country's national or local government: is it under the Ministry of Health, Transport, or another? If there is a lead agency for road safety within one Ministry or cutting across several, this is your starting point.  
Seek support and influence: In any government or organization, there are likely to be people who will support your message and people who can make it happen but they aren't necessarily the same people. You need to find those people who will both support the demand AND have the power to make it happen. Power mapping can help you: see the link to our webinar below.
Be helpful: NGOs have greater success when they work with their decision makers instead of being seen as anti-government. Ask your decision makers how you can help them…what do they need? Sometimes NGOs can say things that government officials can't.
Take the time to get it right: Maybe you already have direct access to a relevant decision maker or maybe you will need to start building relationships. Work together with other NGOs and partners to strengthen your collective voice. Above all, let your work speak for itself: strong results attract attention.
Resources to help you:
Check out our recent webinar on networking and power mapping HERE. 
<<<See previous tip                                                                               See next tip>>>