Publications
Publications
Walking the Talk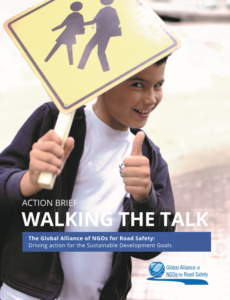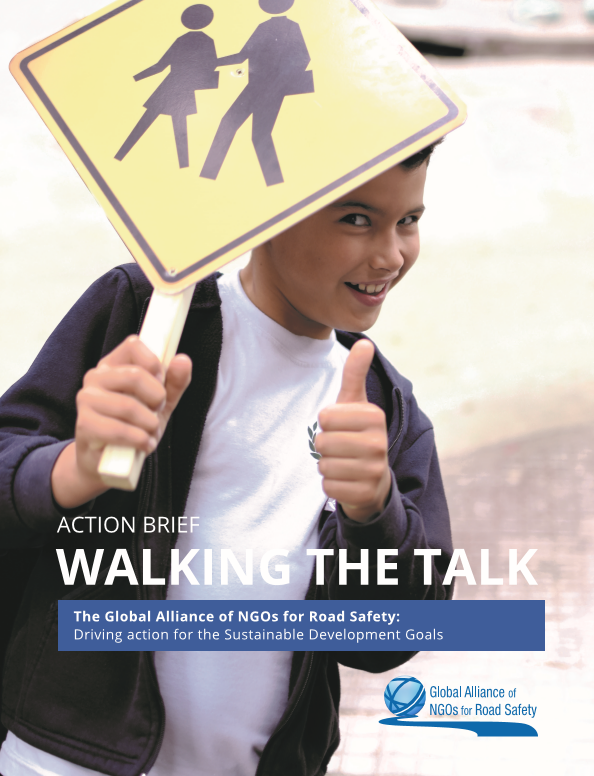 This action brief by the Global Alliance of NGOs for Road Safety describes the response of the Alliance and its member NGOs to the challenge represented by SDGs 3.6 and 11.2. It offers a glimpse of what can be achieved with strategic investment in road safety NGOs, with reference to the Alliance Empowerment Program. It tells stories of individuals gaining new skills and mind-sets, and, as a result, NGOs becoming more visible and effective. Read more HERE.
DOWNLOAD the guide (in English only).
Advocating for road safety and road traffic injury victims: a guide for nongovernmental organizations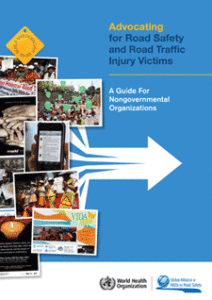 This guide, published by WHO and the Global Alliance of NGOs for Road Safety, offers NGOs guiding principles and strategic approaches for more targeted advocacy in the fields of road safety and road victim rights. The publication coincided with the creation of the Global Alliance of NGOs for Road Safety in 2012. The guide aims to help participating organizations advocate strategically, particularly in the framework of Decade of Action for Road Safety 2011-2020.
English, French, Spanish, Portuguese, Russian
Post Crash Response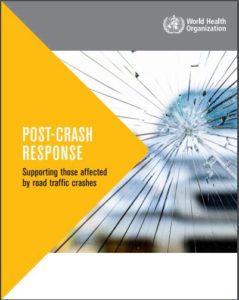 Published by WHO with input from the Alliance, this guide provides information for those working with survivors and families affected by road traffic crashes and their physical, psychological and legal needs. An effective post-crash response requires integration of injury care, mental health services, legal support and legislation, and data on crashes and injuries. This guide provides an overview for practitioners.