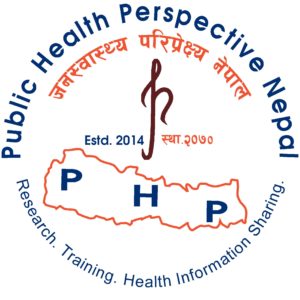 Public Health Perspective Nepal (Janaswasthya Pariprekshya Nepal)
Featured project
Public Health Perspective Nepal conducts research on road user behaviors, organizes road safety awareness campaigns, promotes the World Day of Remembrance for Road Traffic Victims in Nepal, publish articles on road safety in its official newsletter and share it via social networking sites. The organizations' activities in research, education and awareness form an important contribution to its efforts to foster road safety knowledge in drivers, riders, traffic polices, pedestrians in Nepal.
Project Examples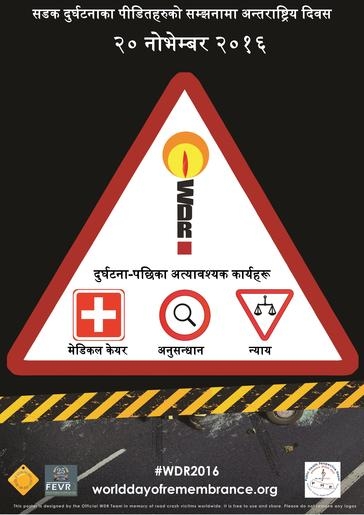 World Day Of Remembrance For Road Traffic Victims In Nepal
The day was first observed in the United Kingdom in 1993 by FEVR (a charity for road traffic victims). On 26 October 2005, the United Nations (UN) General Assembly called on all Member States around the world to recognize the third Sunday in November as the World Day of Remembrance for Road Traffic Victims. However, this day is not commemorated by the Nepalese government and no Non-Governmental Organizations promote this day in Nepal. PHP Nepal is now taking a lead to promote this day in Nepal.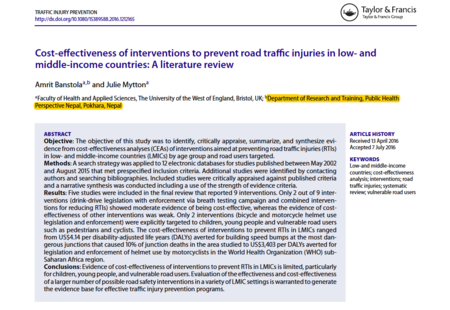 Cost-Effectiveness Of Interventions To Prevent Road Traffic Injuries In Low- And Middle-Income Count
The objective of this study was to identify, critically appraise, summarize, and synthesize evidence from cost-effectiveness analyses (CEAs) of interventions aimed at preventing road traffic injuries (RTIs) in low- and middle-income countries (LMICs) by age group and road users targeted.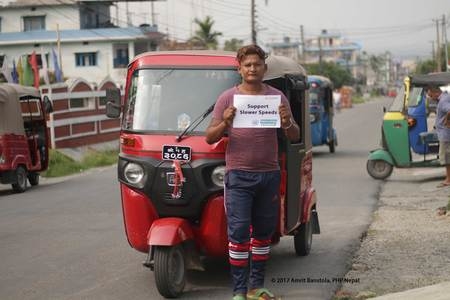 Nepal #slowdown Savelives Campaign
#SlowDown campaign was organized in Nepal acknowledging the global effort in saving lives as the world was celebrating Fourth United Nations Global Road Safety Week from 8-14 May 2017. We supported and committed to #SlowDown by displaying a signboard in major areas of Taplejung District of Eastern Development Region of Nepal. In this campaign, we gathered vulnerable population for road traffic injuries and people of different profession as all have their own role to slow down and save lives.
Information
Contact
Public Health Perspective Nepal (Janaswasthya Pariprekshya Nepal)
Amrit Banstola
Mr
Pokhara-25 Kaski 00977
Milanchowk, Hemja

Nepal
Phone:+977-61400323
https://www.phpnepal.org.np/

We have projects in
Nepal
Type of road safety activities
Advocacy
Education
Scientific Research
Our mission
Evidence based and unbiased health information for all gained from research, provided through training of health professionals, using appropriate information technology and organizing health programs.