National Road Safety Council (NRSC)
Featured project
NRSC conducts activities in the following directions: 1. Lobbying and cooperation with different state and not state institutions in favor of road safety issues (Legislation amendments, for instance enforcement of seat belt usage) 2. Educational projects at kindergartens, schools and universities 3. PR and public awareness campaign for all road users 4. Road engineering projects in cooperation with relevant bodies.
Project Examples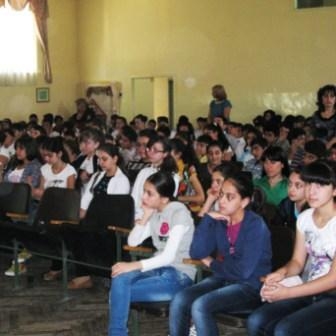 School Kids Meet The Road Police
During meeting the the Head of Patrol Service introduced the work of Road Police, talked about the road accidents and importance of following the traffic rules.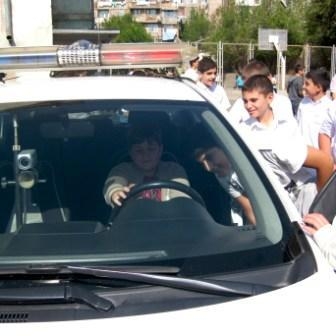 School Kids Get Aquainted With Police Automobiles
Besides, the school kids had the chance to get acquainted with the road police automobiles, devices and their functionality.
Information
Contact
National Road Safety Council (NRSC)


Yerevan 0012
1 Vagharshian street, apt 4,

Armenia
Phone:
http://www.roadsafety.am

We have projects in
Armenia
Armenia
Type of road safety activities
Advocacy
Education
Infrastructure
Our mission
NRSC's mission and philosophy is to endeavor on solutions that will help to modify behavior in effort to enhance the quality of life by preventing fatal and serious injuries.