Fourth General Assembly 2019
Fourth General Assembly 2019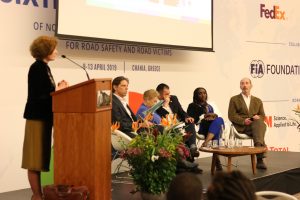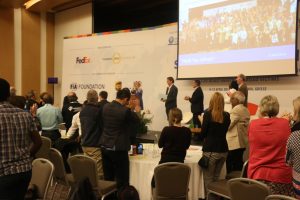 The Global Alliance of NGOs for Road Safety's Fourth General Assembly was held on 13 April 2019 during the Sixth Global Meeting of Nongovernmental Organizations Advocating for Road Safety and Road Victims in Chania, Greece. 
The General Assembly is held every two years and is the opportunity for members of the Global Alliance of NGOs for Road Safety (the Alliance) to review progress of the Alliance and vote on changes, including changes to the bylaws, which is the organization's governing document, and new Board Members.
At the Fourth General Assembly, Lotte Brondum presented the Alliance's activities and accounts since the last meeting and described future plans. Changes were agreed to the bylaws and two new Board Members were elected.
Read more about the new Board Members HERE.
Read the new bylaws HERE.
Read the minutes from the General Assembly HERE. 
At the end of the General Assembly, Members wrote their commitments and attached them to the Global Meeting backdrop. The meeting was closed by Rochelle Sobel.