Coffee Break with the Alliance
Coffee Break with the Alliance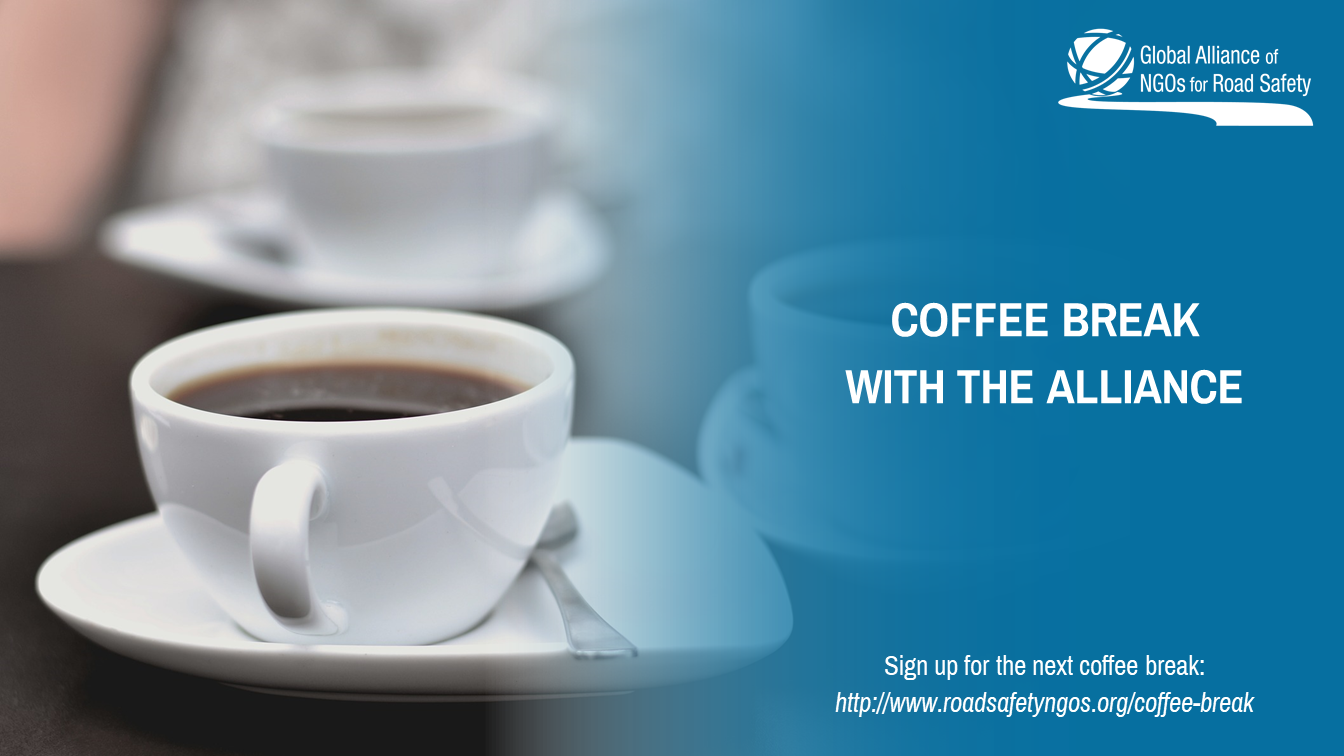 Find your favorite coffee mug, make a hot drink, and sit down for a chat with your NGO colleagues. Coffee Break with the Alliance is an opportunity for Alliance member NGOs to catch up, share experiences, and discuss new ideas. 
Coffee Break with the Alliance came about as a result of members' requests for opportunities to network and connect during the COVID-19 pandemic. With many more of us working at home in isolation and looking for ways to push the road safety agenda, our colleagues in other countries are more important than ever.
The next Coffee Breaks will be held in the first week of June.